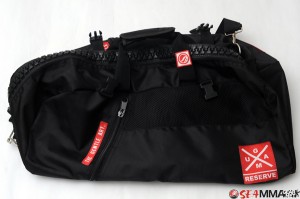 The bag actually looks much better in person and is very functional too! I was pleasantly surprised with this, and it fits a gi plus stand-up sparring gear comfortably. Simple and well hidden conversion system.
More photos after the jump.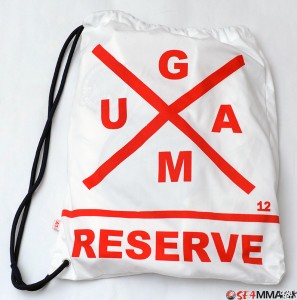 Here's some photos of the Shoyoroll GUMA members exclusive gi. More photos after the jump.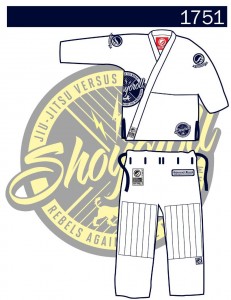 Looks like the first one is in production already. Here's the specs for the members-only limited gi.
The 1751 Specs:
450 Gram Pearl Weave Jacket
10 oz Drill Cotton Pants
Color ways of Navy Blue & Light Grey throughout the kimono
ETA in April/May. All kimonos will come with a hand numbered gi bag, as well as hidden prints not shown in the mock up. Less than 200 pieces will be released.