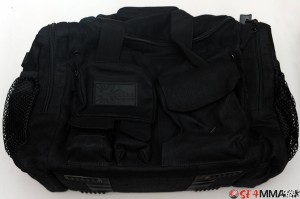 Introduction
Datsusara has had a strong reputation for making quality gear bags, and sometime ago, they released a smaller cousin to their flagship PGB - the Light Gear Bag. Still in its first iteration, it provides a smaller alternative to the child-storing PGB. Let's check it out!
Official Specs:
Body made of a durable 100% hemp canvas (Why Hemp)
Size (21x14x13 inches, 54x36x34 cm)
Main compartment (16x14x13 inches, 40x36x34 cm)
Zip end pockets (13x14x2.75 inches, 34x36x7 cm)
Side velcro pocket (6x8x2 inches, 16x21x5 cm)
Middle velcro pockets (3.5x3x2 inches, 9x8x5 cm & 2x3x2 inches, 5.5x8x5 cm)
Middle zip pocket (6x6x2 inches, 15x16x5 cm)
Mesh pockets that will fit up to 4 large water bottles, towels, etc.
Neoprene handles and detachable, adjustable shoulder strap
Water resistant outside coating
Removable front side logo with velcro patch, customizable
YKK® self healing zippers
Includes a large polyester "nasty bag" (NB) for wet/soiled gear separation.
Aesthetics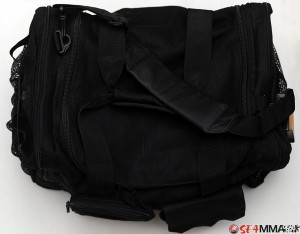 Decked out in all black, the LGB sports a dark style for those who like it plain. That's right, not one whit of colour besides black can be found on the LGB, the only splash of red coming from the logo of the included nasty bag.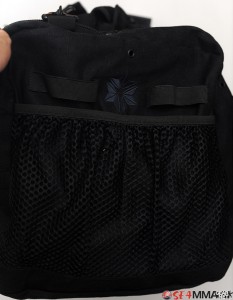 For most part, what you see is pretty much what you get. A little embellishment comes from the all black Datsusara logo embroidered on the sides of the bag, and a rubber velcro patch on the front zipper pocket. You can swap the patch for your own, or remove it totally if you prefer, providing for a little customisation. For reference, I've included a photo of the older patch from LBP-01 that is slightly larger and no longer available.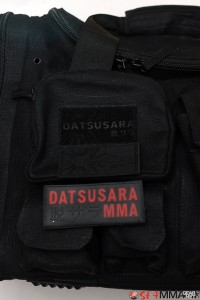 Overall, the LGB looks more functional and tough than flashy, a potential workhorse waiting to be put through the paces.
Form & Fit
Having seen how scarily huge the PGB was, I wanted something smaller for everyday gear, and the LGB seemed like it might suit the task. Upon arrival though, I was still surprised by how big it was for a downsized version. It is on par with my Hayabusa mesh bag and Tokyo Five Hanja bag, which are full-sized gear bags to me. The difference is that it is not as long lengthwise, but wider on the sides - short and fat if you will.
When loaded up, the LGB is a tad large for me, and I do feel a little dwarfed by it at times. The full load the LGB can take probably exceeds my capacity to lug it around, given my relatively smaller frame. As such, I do struggle a little with it and prefer the smaller size and comfort of the LBP. To be fair though, I have similar problems with other gear bags when loaded up.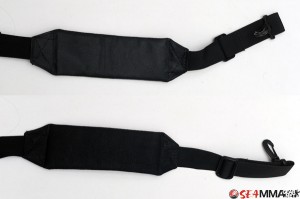 That said, the bag comes with a well-padded shoulder strap to ease things somewhat. It is generously wide to prevent biting into the shoulders, and the shoulder pad is sewed to the rest of the strap to prevent shifting, unlike some versions that have the shoulder pad strapped onto the strap as a separate piece, and can thus slide up and down. The strap can be adjusted to a suitable length, or can be removed totally if you prefer to rely on the handles instead.
One word of caution though, the bag is a little rough around the edges at first, and will require some use to soften it up and break it in. I had some of the hemp lint rubbing off onto my t-shirt the first time I carried the bag, and the abrasion from the bag seemed like it might wear out a delicate t-shirt on the first couple uses.
Functionality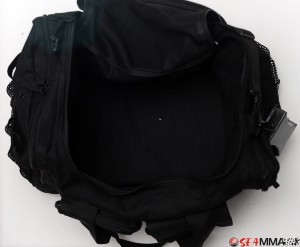 Ok, for idiots like me who can't gauge size even with measurements, the yardstick is the amount of gear it fits, and fit gear this bag can! My standard equipment for a gear bag is one BJJ gi, rashguard, shorts, change of clothes, boxing gloves, and shinguards. From the photo, you can see that all these went into the main compartment without breaking sweat. It's only three-quarters full, and if I bother to really pack it efficiently, it'd probably fill half the bag instead.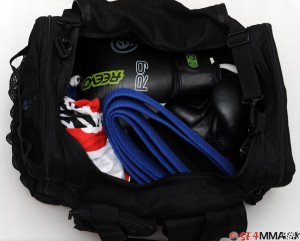 For the regular Joe, this should be more than enough. If you're a trainer though, it could still fit focus mitts and Thai pads just as well, but perhaps some space management will be needed if you intend to squeeze in some spare sparring gear.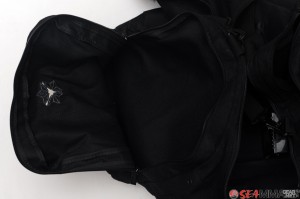 Beyond the spacious main compartment, there are two large zip side compartments. Pretty standard fare, and all my other small junk like ear-guards, tape and what not gets chucked in there.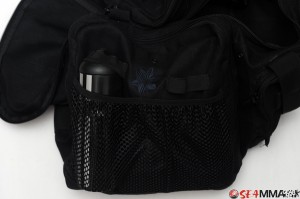 There are also mesh compartments on the sides that can fit two water bottles each or similar shaped items. The mesh is sewn down and divided right in the middle, preventing bottles placed in the compartment from shifting around. While it's a great idea, I hardly doubt I'd carry four bottles though, so it'd be nicer if at least one side of the mesh was not separated and allowed me to stuff in bigger items like stinky clothes. I suppose a little DIY snip might solve that though.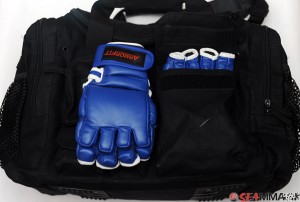 The front compartments come in a variety of sizes, great for storing all the little loose trinkets if you're an organised person. One of the smaller ones are perfect for a mouthguard, while the bigger velcro pocket fits a pair of MMA gloves just right. That said, I usually just chuck everything into the main compartment.
Being a breathable bag, the one concern is water-proofing. In a country where rain falls almost every alternate day, I have surprisingly been able to avoid any heavy downpour thus far. The bag is said to be water resistant though, and from my experience with the LBP, I'll take their word for it. As an extra precaution, the nasty bag is properly lined to be water resistant as well, so you could double bag your more sensitive items.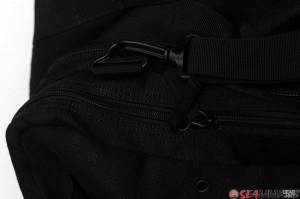 The bag is generally well-stitched and reinforced, and has held up well in the rough and tumble so far. One thing I did note is the plastic hinges for the shoulder strap as a potential point of weakness. While most bags use plastic for the hinges anyway, my Hayabusa mesh bag uses metal ones which are way less likely to snap. That said, the hinge is fairly big and thick, so it'll take some heavy knocks to really crack it.
Affordability
Costing USD $69.95 (SGD $88) from DSMMA without shipping, or SGD $120 from the local distributor FIT Gears, the bag is slightly pricier than other bags in its class. That said, Datsusara bags have a reputation for good durability, and the owner Chris provides excellent customer service and stands by his product, so rest assured that any defects or unexpected malfunctions will be well taken care of.
Conclusion
The Datsusara Light Gear Bag provides another strong addition to Datsusara's family of gear bags. If you like something that can take a beating and still come out looking good, you know you want a Datsusara.
Disclaimer
All comments in the review are my own personal opinion. Prices provided in brackets are merely for reference and are based on exchange rates at the time of writing.
If you like this review and found it helpful, please post a comment or let the company or retailer know too. Should you decide to purchase them online, you might want to consult the online buying guide for advice.