Introduction
Keiko Raca was one of the older brands that I first heard of when I started my BJJ journey, and at the time I was actually eyeing a navy blue gi from them. Thanks to Martial Arts Supplies, I now have a red one to check out at long last! Let's see how it stands up against all the newer gi brands in recent times.
Official Specs:
Double Weave
Reinforced knees/armpits
Rope-tie pants
100% Cotton
Made in Brazil
Aesthetics
The Limited gi comes in five colours, black, navy blue, blue, red and white. Obviously the red is not IBJJF legal, but the rest of the colours are, making these competition ready gis. The red gi I have is a nice, rich red, or Santa red if you prefer.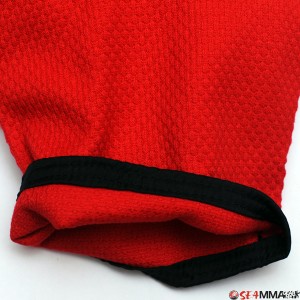 One of the earlier gis to have coloured taping on the sleeve cuff and skirt of the gi jacket, it has retained that simple coloured strip instead of scribbling their brand name over it like most other brands have done. I find it a great way to make a gi stand out without the use of contrast stitching. For some reason though, the black gi has black taping, so the contrast is not visible.
There are three Keiko Raca patches sewn onto the gi, one on each shoulder, and one down the chest. They are easily removable since none goes under the collar, making it possible to customise the gi with your own patches. There's also a Brazilian flag embroidered on the right sleeve and the Keiko Raca logo on the left.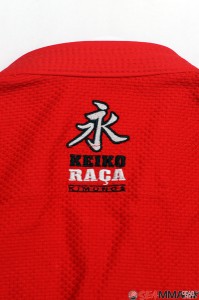 The back is pretty much empty save for the Keiko Raca logo at the top, making space for back patches.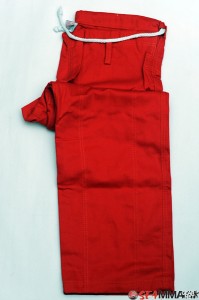 The gi pants is just as bare, with only the Keiko Raca logo at the bottom right pant leg.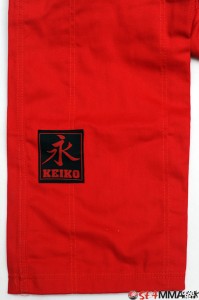 Overall, it makes for a slightly traditional but nice looking gi without the fancy bling decorations that are prevalent in the newer gis.
Initially, I expected the colour to run, but there was minimal fading after several washes and the red remains bright, with the collar fading slightly.
Form & Fit
Looking at the size chart, I was kinda blown away by their weight range for the gis. A1 was up to 75kg?? Damn, my puny 63kg frame would be swimming in this. The height factor put me at borderline between A1 and A2 too! Does this mean a gi for the short and stocky? As usual, I default to A1 when in doubt. Better short on the pants and sleeves than baggy.
Out of the bag, the gi felt on the baggy side for me, and I was expecting as much given my impression that Brazilian gis would be for more muscular guys (not necessarily true, but the size chart didn't help). Pants length was about right, while the sleeves were a little long. Fortunately, I was also expecting it to shrink since it's a double weave, pre-shrunk or not. And yes, double weave. We haven't heard that on this review site for a looooong time, haha.
After several washes, the gi did shrink a fair bit to a much more manageable size. Still slightly baggy at the back, but no longer something I'd notice.
Pre and post-wash measurements below, all done in cold wash, hung dry.
Gi length (collar to skirt)
Functionality
One of the things that might stand out for some people is that this gi is made in Brazil. After a slew of made in Pakistan gis that I've reviewed, finally here's one that's from the motherland of BJJ. To be honest, I don't really notice much of a difference, and I'm not about to scrutinise  it with a fine-toothed comb. Stitching does seem somewhat better, but that could be anything from perception to batch quality to lack of contrast stitching. Bottomline, no big deal for me.
Also, the last time a double weave gi was reviewed was the RVDDW Flash gi a while back. As far as double weaves go, they are definitely warmer, thicker and heavier than the usual pearl weaves that I review. It is noticeable during training, but lucky for me, I train in a gym with blasting cold air-conditioning, so I get by just fine. In warmer environments though, I'm quite sure this would be a factor for consideration.
That said, the gi is fairly comfortable and soft, although the texture on the outside is rougher than some of the other gis I have. I received a number of gi burns on the first day of rolling with it, namely on my hands and neck. This has gone away after several more washes.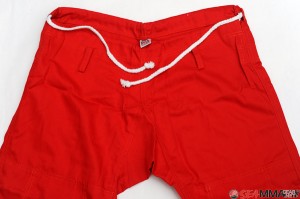 The pants is cotton twill, slightly heavier than the Kingz Ripstop in weight, and is strong and tough for those who like it that way. Kneepads run from knee all the way down to the leg cuffs. The pants comes with a rope drawstring and two loops, and while I like the rope, the pants could do with more loops.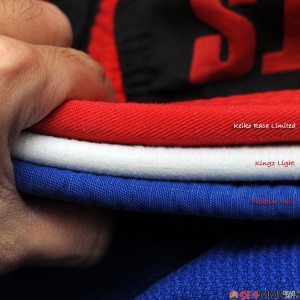 Collar for this gi pretty beefy and solid, making it hard to get a good grip on. If you like such collars, you'll definitely not be disappointed.
As usual, typical reinforcements are in place. The gi definitely feels sturdy and tough.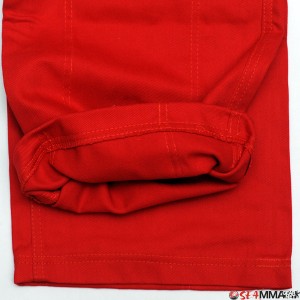 Affordability
The white Keiko Raca costs USD $159.99 (SGD $201) from Martial Arts Supplies, while the coloured ones are more expensive. For a double weave gi, the price is reasonable, considering some of the lightweight gis come up to similar price points as well.
Conclusion
The Keiko Raca Limited Gi might be and oldie, but definitely still a goodie. The gi is tough, has a classic look, and is priced decently, a great combination for those who prefer a long lasting double weave.
Disclaimer
All comments in the review are my own personal opinion. Prices provided in brackets are merely for reference and are based on exchange rates at the time of writing.
If you like this review and found it helpful, please post a comment or let the company or retailer know too. Should you decide to purchase them online, you might want to consult the online buying guide for advice.