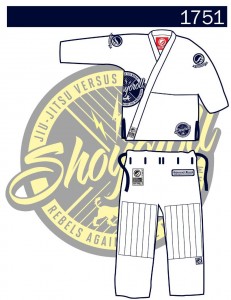 Looks like the first one is in production already. Here's the specs for the members-only limited gi.
The 1751 Specs:
450 Gram Pearl Weave Jacket
10 oz Drill Cotton Pants
Color ways of Navy Blue & Light Grey throughout the kimono
ETA in April/May. All kimonos will come with a hand numbered gi bag, as well as hidden prints not shown in the mock up. Less than 200 pieces will be released.