That's right! Rub your eyes again, but it's true! We're doing a giveaway, and it's dead simple to take part in!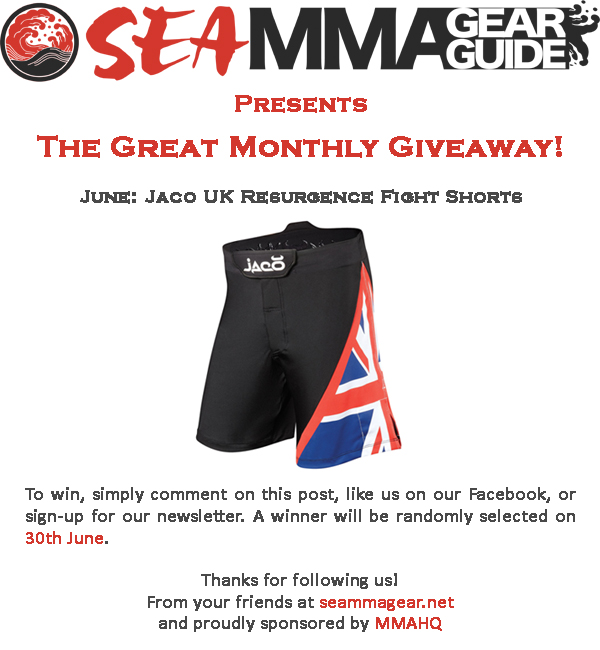 The Little Details:
The Giveaway is open to international readers.
Only one winner will be chosen at random.
Winner is entitled to one pair of brand new shorts in his preferred size.
In the event that the preferred size is unavailable, a similar product will be offered.
Proudly sponsored by MMAHQ.