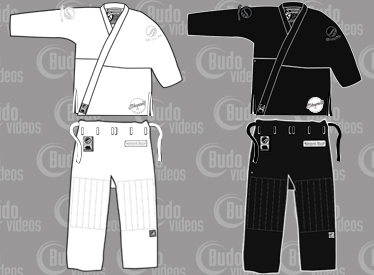 The Shoyoroll Yin (White) and Shoyoroll Yang (Black) will be available for orders this weekend and ship within a week!
For you guys who missed out on the Batch #10 pre-orders, here's a sweeter deal – Batch #9 that is in stock! These will go on sale at Budovideos on 26th June Saturday, 12pm Pacfic Time (27th June Monday, 3am Singapore Time).
Specs are 450gsm pearl weave top and 12 oz drill cotton pants with pearl weave gusset. You can check out the past reviews for Batch #8 White Mamba and Yank for an idea, but these will not be exactly the same.
Price is US $174.95 (SGD $217) for Yin and US $ 184.95 (SGD $229) for Yang. Only 400 pieces available, and you're allowed only 1 piece per design, so get ready for a clicking frenzy!