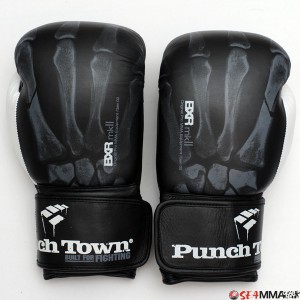 Introduction
PunchTown produces some mean looking MMA gear, and here's their all-purpose boxing glove with the distinctive fracture design.
Official Specs:
Fracture skeletal design
Highest grade genuine leather construction for long lasting durability and great feel
Updated construction for improved anatomical fit
WebLock™ full length thumb lock support
Deep wrist support
Ultra comfort inner lining
Available in 12oz, 14oz and 16oz weights
Adjustable wrist strap with hook & loop closure
Aesthetics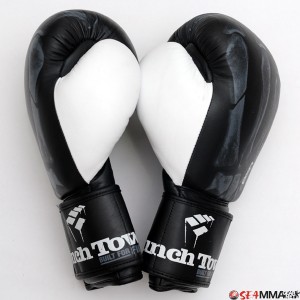 The BXR mk II is one sweet looking glove, with the image of your metacarpals printed on the outside of the gloves. It gives your opponents an X-ray vision of how big and long your bones are. Definitely eye-catching without coming across as gaudy.
Available in black and white variants, the black glove comes with a white thumb compartment, while the white glove has an inverted colour scheme. The PunchTown logo is printed large across the wrist straps.
Form & Fit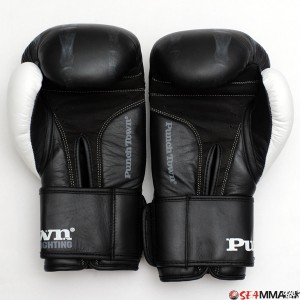 The glove comes in 12oz, 14oz and 16oz, though I opted for 12oz given my preference for smaller and lighter gloves. They fit just right and feel super snug, which is great for my small hands, although I suspect those with larger hands might want to go for the heavier weights which should have a larger hand compartment.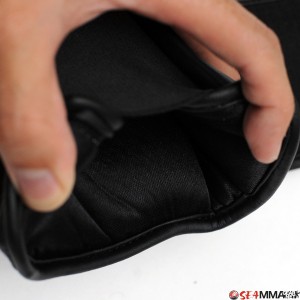 The inner lining feels great on the skin, making the glove super comfortable to wear. At the same time, it is textured and provides sufficient grip to prevent shifting. The glove uses a single strap system, and the inner elastic under the strap is a little tight initially, requiring some stretching to loosen it up. After several sessions of training though, it becomes easier to slip on and off.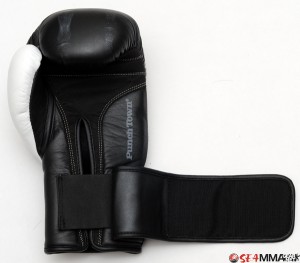 The leather and foam is very pliable, making it easy to form a fist with little effort. Almost no breaking in is required.
Functionality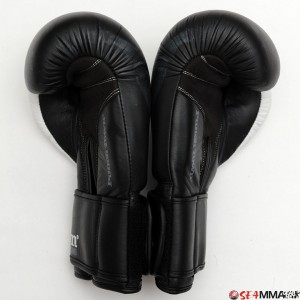 The first thing I noticed about the glove was how firm and springy the foam was, without being overly soft or stiff. The foam is also quite thick for a 12oz. This is a great balance for an all purpose glove.
Putting it to the test on padwork and heavy bagwork, the gloves perform well, absorbing most of the shock comfortably even without handwraps. Given the snug fit, the gloves barely shifted at all during training.
During sparring, the gloves provide sufficient cushion for my training partner without feeling like pillows. They also have a slightly more compact profile than my other 12oz gloves, something I prefer so I don't get used to oversized shields in front of my face.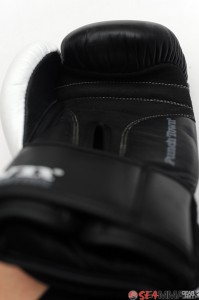 The construction and quality of the gloves are top notch, and the way the gloves are contoured coupled with their firmness makes my TU Heatseekers 2.0 feel flimsy in comparison.
Affordability
The gloves costs GBP 45.83 (SGD 92) without VAT (you'll need to select your country at the checkout page first to see the adjusted price) from the official store, and shipping to this region is another GBP 12 (SGD 24). However, there is still the lack of shipping option to Singapore despite being available to Malaysia.
Alternatively, you can get it from MMA Warehouse in the US and consolidate it with other packages from the States. The price is on par with most of the other boxing gloves out there, making it great value for the quality and aesthetics you're getting.
Conclusion
The PunchTown BXR mk II is an excellent quality glove that manages to look awesome as well. Get this if you're looking for something functional that still looks badass!
Disclaimer
All comments in the review are my own personal opinion. Prices provided in brackets are merely for reference and are based on exchange rates at the time of writing.
If you like this review and found it helpful, please post a comment or let the company or retailer know too. Should you decide to purchase them online, you might want to consult the online buying guide for advice.